A brand new version of Floyd has been released!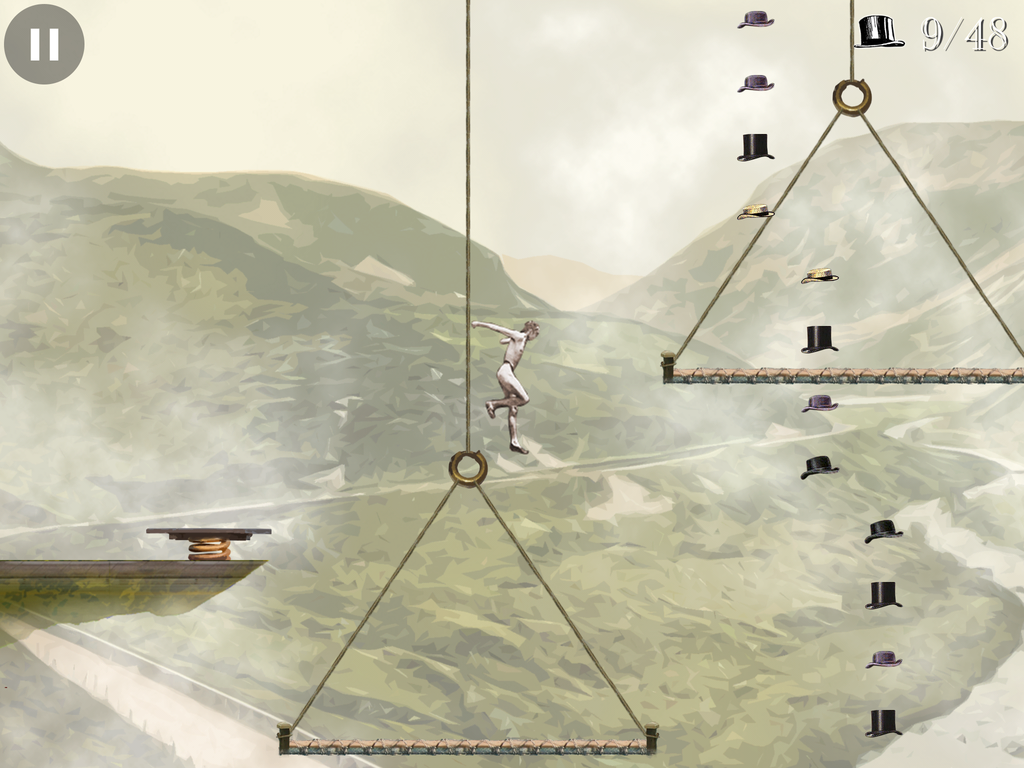 Here's what's new:
A new game element: Moving platforms!
Ten new levels (41 through 50)!
A new background music song (hear it in levels 41, 42, and 46)!
Two gorgeous new level backgrounds
A counter on the main screen that shows your total number of hats
Finding Floyd slips off those platforms a little too easily? Now, you can reduce his running speed by changing the "Controller Sensitivity" setting in the "Settings" dialog. (More virtual gamepad settings on the way.)
If you are a GameCenter user, your game progress should now sync across all of your devices.

Enjoy!