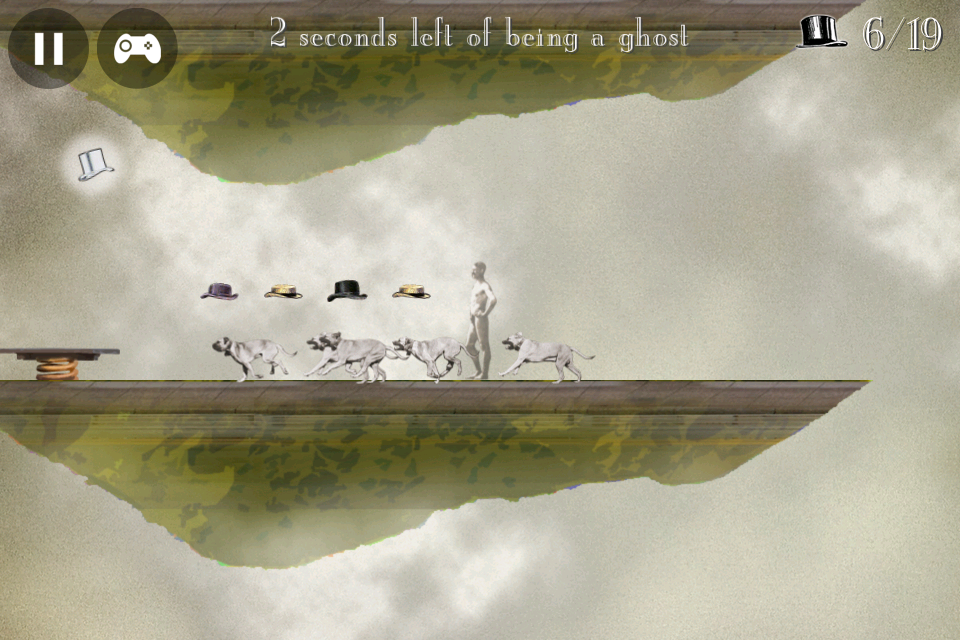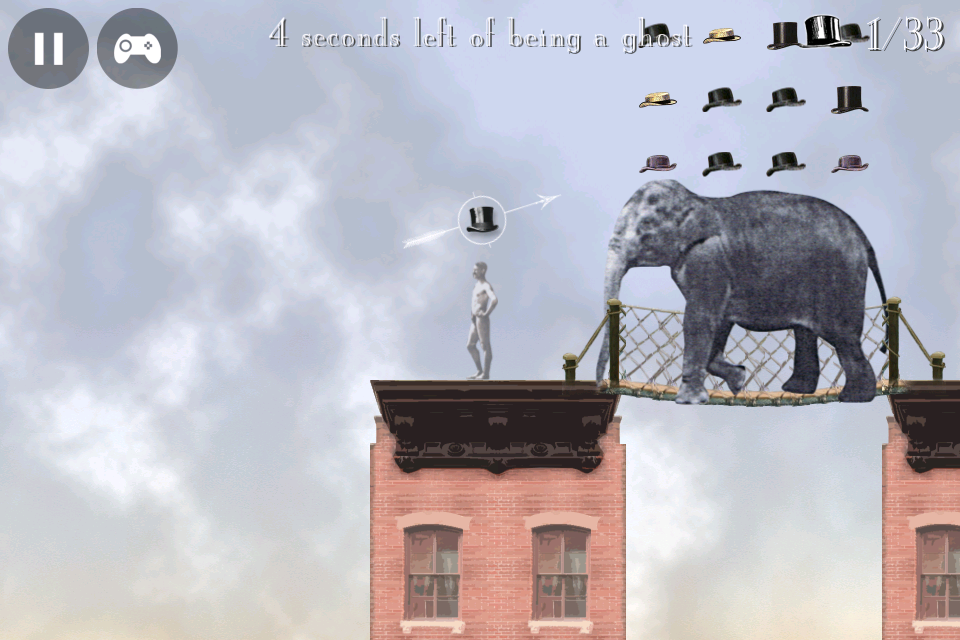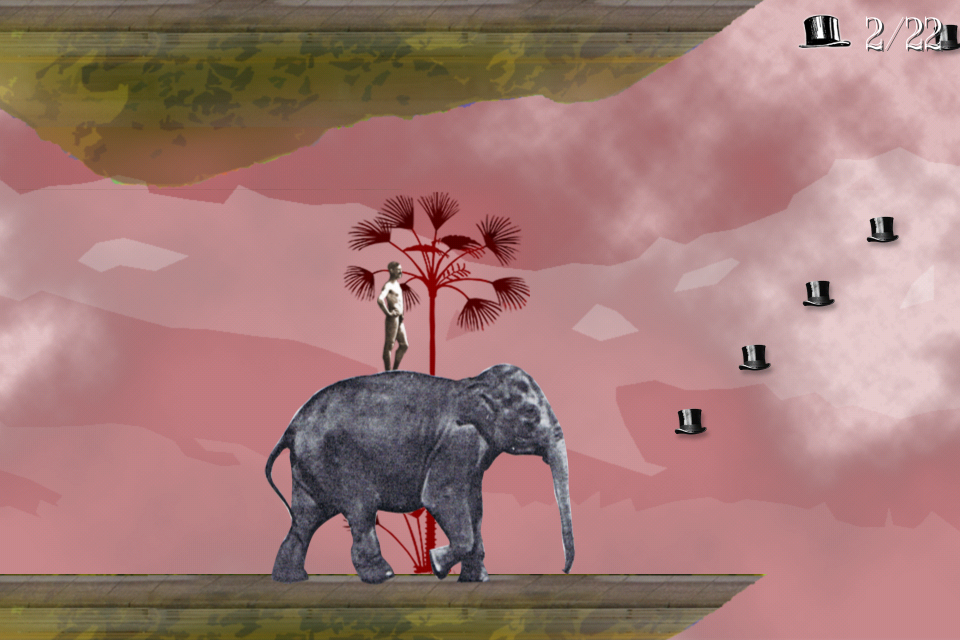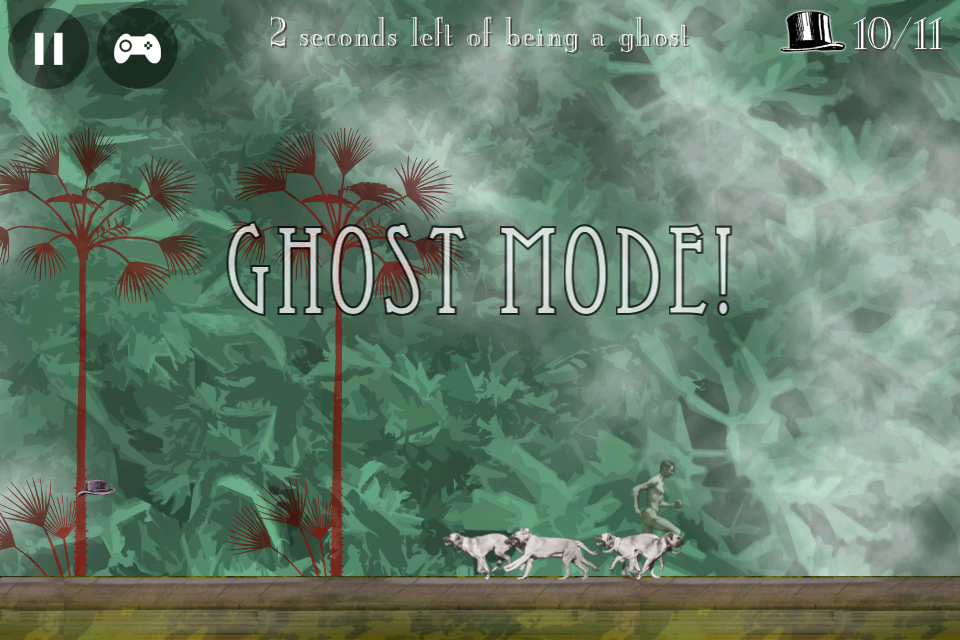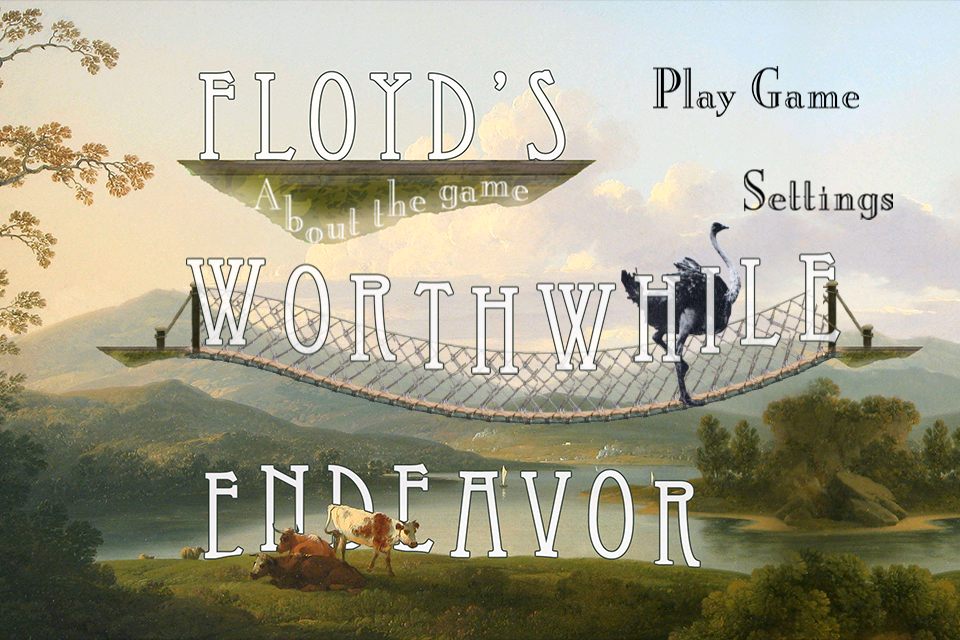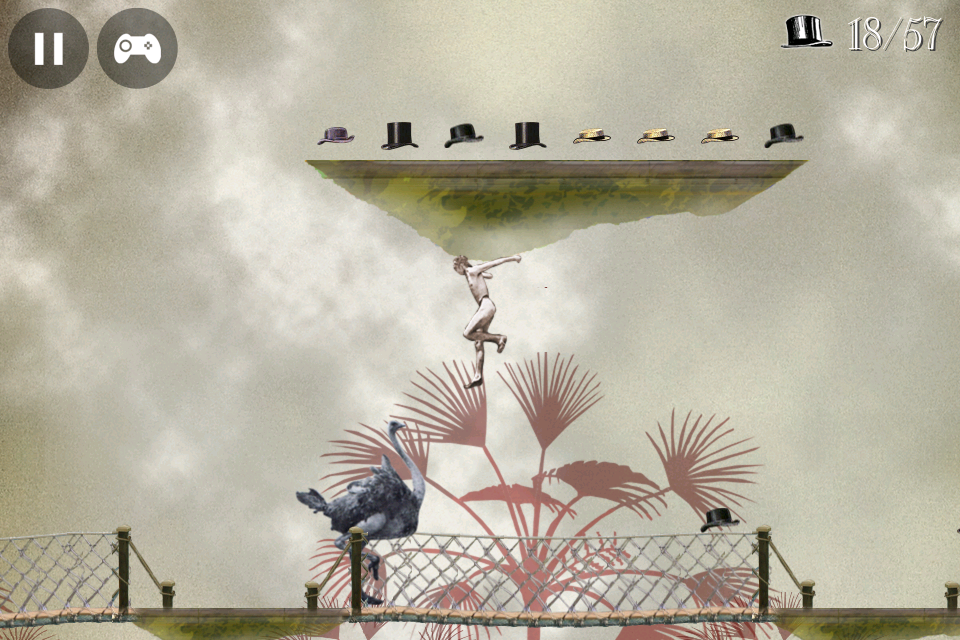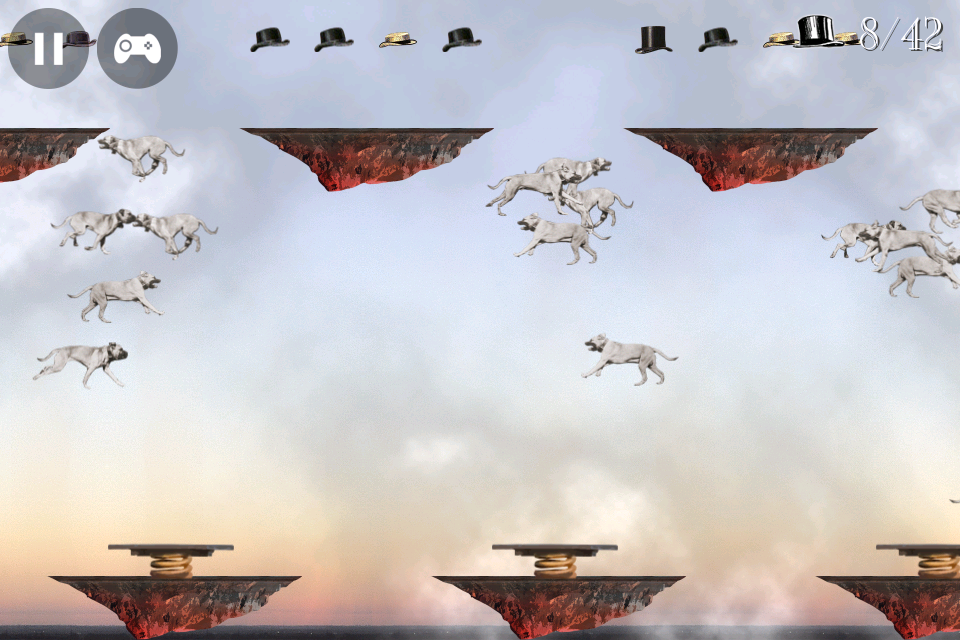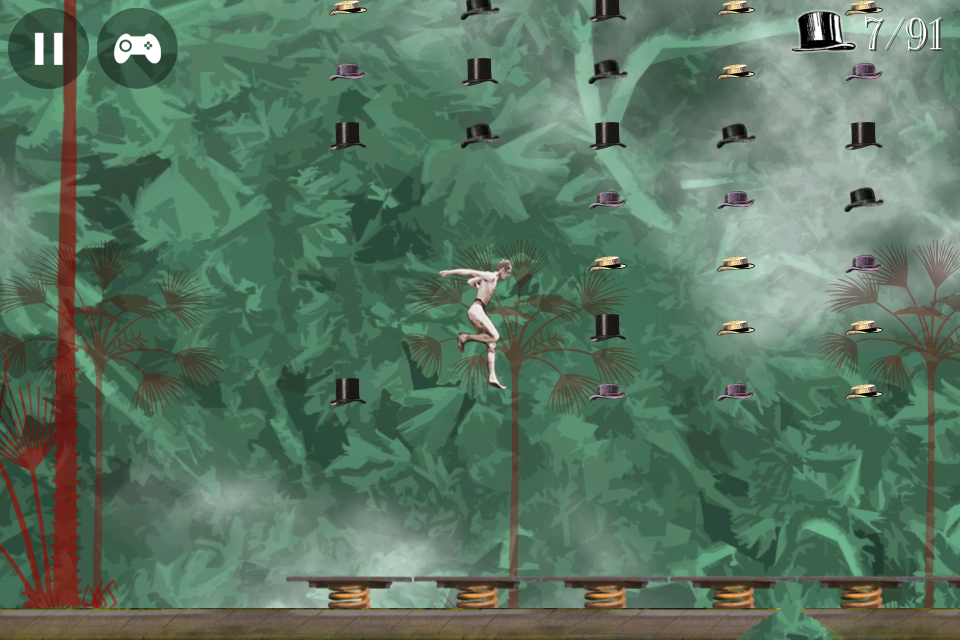 Ghost hats! These turn Floyd into ghost for short amounts of time. Useful for sneaking past dangerous animals such as…
Packs of vicious dogs. Watch out!
Ten more levels!
Intro animation with voices
When Floyd gets three ribbons at the end of a level, we can now hear Muybridge say "Well done, my boy!"
It's no longer possible for Floyd to continue running when he falls off the bottom of the screen.
Floyd now longer dies twice when he gets bitten by a dog and then falls off a cliff.
The game should now work for iOS 5.0 users again (sorry!)
Build 2680: Game has been built 658 times since last revision (11 days ago). That's an average of 59 builds a day.

Enjoy!